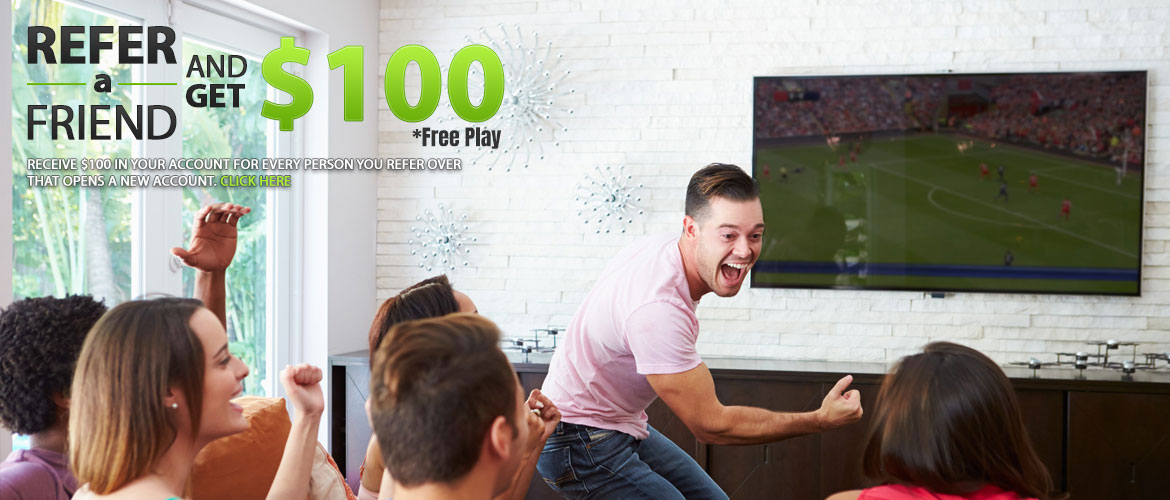 ---
Refer "A" Friend Program
Receive $100 in your account for every person you refer over that opens a new account.
Must be a new customer.
New customer must be active for 4 weeks, wagering at least $100 per week for the 4 weeks to receive credit for referral.
You will receive credit in your account after requirements have been met on the referred account.
No limit to how many new customers you refer.

Grand Prize $1000
The person with the most valid referrals starting August 22 2016 8:00 am EST. and ending Jan 1, 2017 at 12:00 pm EST. Will Receive $1000 in their account.
Minimum 10 referrals to qualify.
---